COURTEOUS AND EFFECTIVE
CREDIT SERVICES SOLUTIONS
National Credit Services (NCS) provides consultative recovery solutions to organizations throughout the U.S. We deliver effective, professional results that not only increase your revenue, but also retain your customers. At NCS, our mission is to increase your revenue while preserving your hard-earned reputation.
NCS has a proven record in the recovery solutions industry that spans more than 25 years. We know how quickly lost revenue can impact the health of your business. Even more important is maintaining a positive relationship with your customers. At NCS, we develop customized strategies to find the balance between recovering your past-due accounts and upholding the relationships you've built with your clients.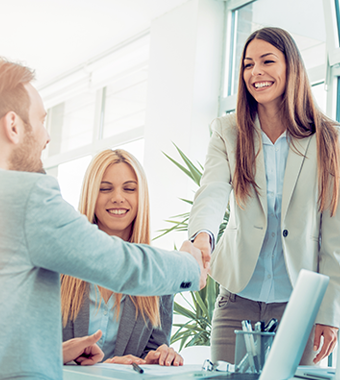 National Credit Services (NCS) is a proven leader in private debt recovery. With more than 25 years of experience, we've invested our time and resources in contemporary collection processes and advanced technologies to provide our clients with fast, effective recovery solutions. Within the broad range of industries that we serve, NCS provides the following services: